This is by no means a complete list.  However, it is a starting point for those looking for soil information and resources.
The Environment Energy and Science web site is a good starting point if you are looking for information about managing land and soil in NSW including  –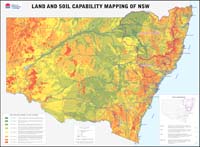 Soil Landscape maps and reports
Land and Soil Capability
Land resources and Land Systems mapping
The NSW OEH page also has information relating to soil degradation including salinity, acid sulfate soils, wind and gully erosion.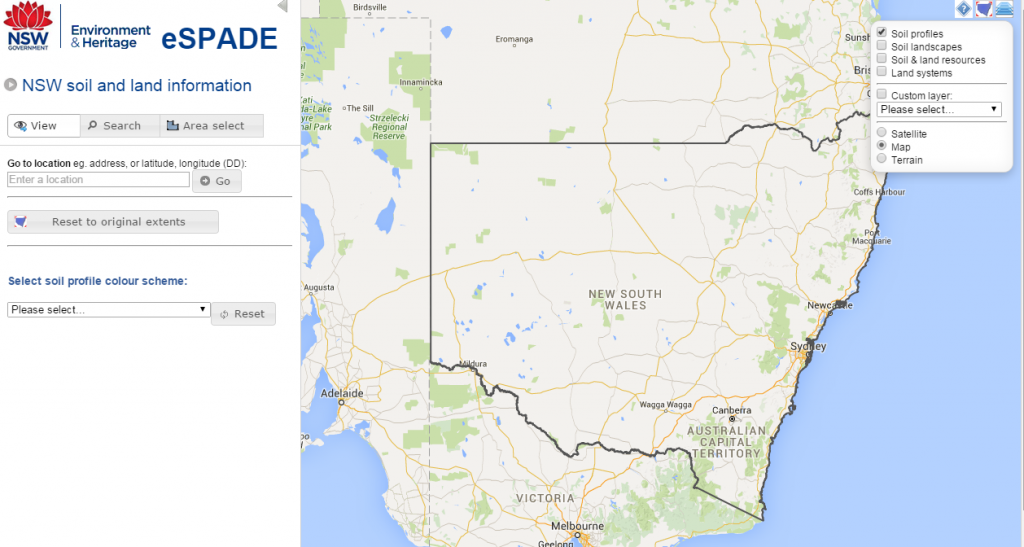 To find out what soils information is available in a particular area go to eSpade. This is a free application based on google maps which lets you search areas and maps for available soil information.  For enquiries about soil and land data in NSW send an email to – soils@environment.nsw.gov.au
There is an alphabetical list of useful soil publications on the OEH web page.  It includes technical papers, newsletters and reports.  This page has been updated to include many historical documents on the alpine area restoration program.
The United States Department of Agriculture has some terrific soil health publications and resources including fact sheets on soil quality, rangelands, soil organic matter as well as educational resources including lesson plans and demonstrations.  There is lots to see here.
The Victorian Geomorphology Reference Group is was the first model for the NSW Soil Knowledge Network.  Initiated in 1995, this like-minded group of soil, geology, landform specialists is developing a framework of land systems for Victoria.
Victorian Resources Online (VRO) is a great starting point to find soil and land information, maps and publications in Victoria.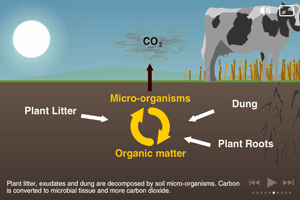 Soil and Landscape Animations are also available on the VRO website.    These fantastic animations are highly valuable teaching aids and demonstrate several soil and land processes including –
 The carbon cycle;
The nitrogen cycle;
Acidification;
Coastal acid sulfate soils
Crop growth in high rainfall zone;
Dispersion process;
Sub surface drip irrigation
Terrace development
Monthly webinars from NSW DPI Soils Network of Knowledge (SNoK) are available on the DPI Agriculture Youtube channel. They are technical soil presentations.  If you missed a webinar or would like to view one again click here
The Food and Agriculture Organisation (FAO) is a wealth of soil  information, including FAO activities, publications and statistics.  They have released several great infographics for 2015 the International Year of Soils.
Soils to help combat and adapt to climate change is another good one. Healthy soils provide the largest store of terrestrial carbon. When managed sustainably, soils can play an important role in climate change mitigation by storing carbon (carbon sequestration) and decreasing greenhouse gas emissions in the atmosphere.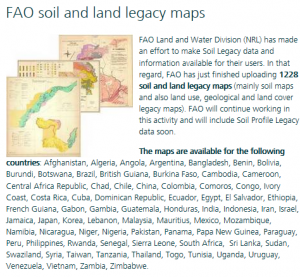 Here is the link to the FAO soil portal and soil and legacy maps
If you are looking for legacy soil survey reports try the FAO search module.
In 1960, the International Union of Soil Science (IUSS) – recommended that soil maps of continents and large regions be published. As a follow-up FAO and Unesco decided in 1961 to prepare a Soil Map of the World at 1:5 000 000 scale. The project was completed over a span of twenty years. It was the fruit of world-wide collaboration between innumerable soil scientists and remained until recently the only global overview of soil resources
Soils: Introducing the world beneath our feet.  Soils are a vital part of our planet's functioning, but all too often we take soils for granted. In this free online course, from Lancaster University, we introduce you to soils and explore the world beneath our feet.