Preserving valuable soil information and making it available to the next generation of land managers is a key priority for us.
We are currently collecting and assessing many documents,  with the aim of preserving historical soil information.  Simply because data is old does not mean that is isn't valuable. Indeed, legacy information may be the best that is available.
We have uploaded around 1400 legacy documents to the DPE soil publications page.  Topics include alpine management, in particular the Summit Area Works Program, rangeland management, erosion, land use planning, soil surveys and much more.  
View a consolidated list of CSIRO publications on NSW soils.
Read about the development and use of SOILOSS (soil erosion prediction model) in NSW History-of-SOILOSS.pdf
View the latest version of SOILOSS and supporting documents 
View Journal of Soil Conservation NSW on Trove National Library of Australia
See our YouTube channel for a series of historical NSW Soil Conservation Service videos.  Topics include water ponding, construction of contour banks, conservation farming and many more……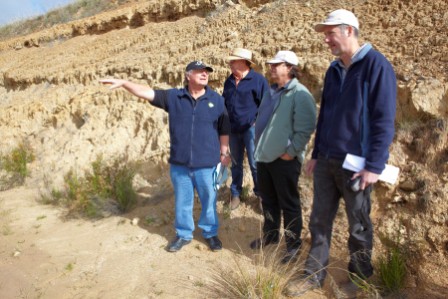 (Credit: Vera Hong)